Another great year! Thanks to all who attended and served.
Mark Your Calendars: JUNE 2-5, 2019
Be sure to check out the videos below or download the MP3's from the adult sessions!
Adult Speaker: Andy Giessman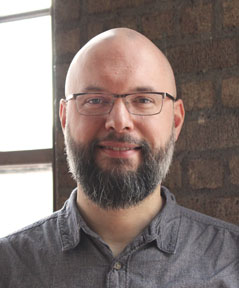 Andy Giessman is the founder and executive director of Addison's Walk – a unique college ministry located in Scranton, PA. Andy has over 20 years of youth ministry and pastoral experience that he brings to his classroom. He holds advanced degrees in theology and philosophy and he teaches both at the University of Scranton and Marywood University. Andy is in demand to speak at camps, retreats, churches, youth groups, and colleges across the country. He and his wife Becky, and their two children live in Scranton.
This year's theme:
A University Experience
This year at Family Bible Week, we will explore four fundamental worldview questions through the lens of Daniel 1-2. We will investigate the lives of four young men who were forced to enroll at the "University of Babylon" and how they did not merely maintain a private faith but had a high-profile, public witness for God in a hostile environment! Our aim will be to ask if we are living biblically, bring confidence to our faith, and encourage those who have been deceived by false alternative views. We will fearlessly engage these topics biblically, theologically, and with a little philosophy.
Teen Speaker: Brad Eidsen, Camp Forest Springs
Brad, his wife, Ruth, and family have been in ministry for over 28 years with half of that time serving in Pakistan, and the other half at Forest Springs in Wisconsin.
Brad is the Director of Community Relations at Forest Springs. He loves building relationships with leaders in the surrounding communities that lead to the gospel and missional living. He enjoys coming alongside those who are Christian and non-Christian that are wrestling with the tensions of culture, worldviews, suffering and Islam.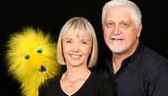 John and Diane have served on staff with Forest Springs for over 30 years. They spend the summer at the camp, ministering to young and old alike. During the rest of the year, they travel as an outreach team throughout the United States and also abroad. The ministry of John & Diane Windle, featuring Hairy and Company, is a highlight of Family Bible Week each year.

John and Diane with their puppets will minister to the children throughout the week.