Sunday –
Junior High Sunday School – (9:00a) is an opportunity for Junior High students to enjoy growing together through studying God's word. Senior High students are encouraged to join the Adult Sunday School classes.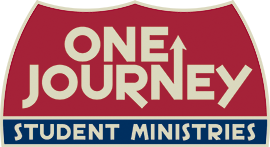 Wednesday – One Journey Youth Ministry – 6:30-8:05pm for all 6th-12th grade students. We seek to encourage one another to enjoy and serve Christ in all of life. Click here for event calendar.
Extra Opportunities
Mission Trips
Our semi-annual mission trips aim to help the students see and participate in the great and global work God is doing to build his church through his gospel and for his glory.
Family Bible Week
Held each year in the first part of June, Family Bible Week offers in-depth Bible study and fellowship for the entire family. Click here for more information.